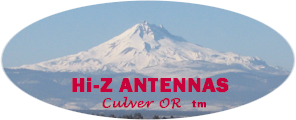 New High Impedance Amplifier Models
All New, Two models with modern surface mount components.
The Plus versions offer 6dB more gain
HIZ-AMP-PLUS-V2 HIZ-AMP-PLUS-V2
Click one of the above images to go to the New Hi-Z Amp page.
These modern Amplifiers are used to amplify the high impedance signals taken
from shortened vertical antennas. They process the signal and output it into
a constant 75 ohm impedance suitable for driving coaxial cables.
HIZ-AMP-V2 HIZ-AMP-V2
Hi-Z Products are all ordered from DX Engineering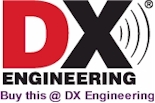 https://www.dxengineering.com/