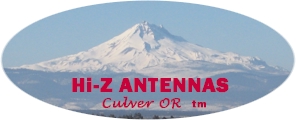 Hi-Z USB Wireless Control Systems

Hi-Z USB Wireless System, TX Unit Left, RX unit Right
At last, Computer Control of your Hi-Z Receiving Arrays
Some stations have already used this system for remote operation with the windows "Remote Desktop" capability.
This system provides a USB connection to your computer and an Application program that allows you to change directions of any of the Hi-Z models of Receiving Arrays.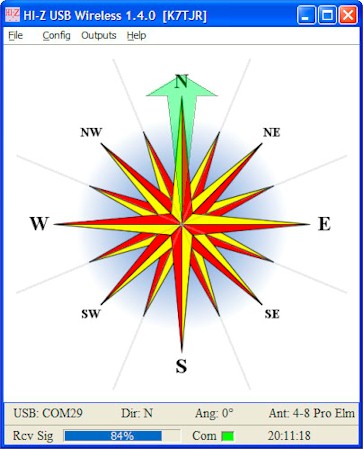 This application allows one the choice of changing array direction with a mouse by clicking the individual directions for any Hi-Z receiving array selected. Some keyboard keys can also be selected to rotate directions such as the arrow keys. The application GUI can be adjusted for size as individual taste requires. Other features such as Direction, Offset angle, Signal strength, Hi-Z array model selected, USB com port, and System time are displayed
Specifications:
· Wi-Fi -2.4Ghz – Xbee PRO 63mw output
· Range out to 2000 feet, typical 1000 feet – depending on site issues and unit placements
· Computer control through USB cable and supplied application program.
· 8 Relay isolated control points (RX) rated at 18VDC at 1Amp, this is MOV regulated and can be changed to suit higher voltages.
· Works with all Hi-Z systems and any device with up to 8 points of control is standard.
Unit can be switched between manual control with a regular shack switch or computer control.

Unit allows remote operation with "Remote Desktop".

Download Manual here

Download Application Program software here
Click logo to order from DX Engineering
HIZ-USB-WIRELESS