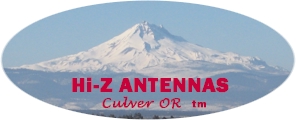 Hi-Z Wireless Control Systems

Hi-Z Wireless System, TX Unit Right, RX unit Left
Hi-Z is PROUD to announce the release for our Wireless Control Systems. After time and due diligence in R&D we are rolling out our first wireless control systems. Our Beta release program was a TOTAL success.
When installing Hi-Z systems with 200 feet or more control cables, these wireless systems become very cost effective. No cable maintenance, no critters dinning on your cable and losing out on that new TB country.
Installation is FAST and simple. Rugged screw terminals are standard on both TX and RX systems. Just wire the TX unit to your Hi-Z shack switch and the RX unit to your remote phase controller, power up and you are cableless. PERFECT!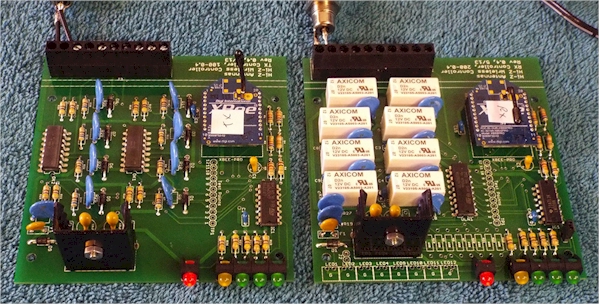 Specifications:
· Wi-Fi -2.4Ghz – Xbee PRO 63mw output
· Optional External Antenna for extended range
· Range out to 2000 feet, typical 1000 feet – depending on site issues and unit placements
· Power usage
· 8 Relay isolated control points (RX) rated at 18VDC at 1Amp, this is MOV regulated and can be changed to suit higher voltages.
· Works with all Hi-Z systems and any device with up to 8 points of control is standard.
Requires 2 Hi-Z PI-100 power injectors / extractors if powering over coax
· Options:
· Hi-Z PI-100 Power Injectors – to power up remote systems and Wireless systems over coax.

PI-100 power injector page is here

Download Manual here
Click logo to order from DX Engineering
HIZ-WIRELESS